KASCO ABRASIVES
KOLTEC USA
Divisions of Vachon Industries
5

80 Race St, Coldwater, MI 49036
1-800-367-7291 517-278-2354
Fax 517-279-7265
Sales Info - email
sales@abrasiveproducts.net
Tech Info - email
support@abrasiveproducts.net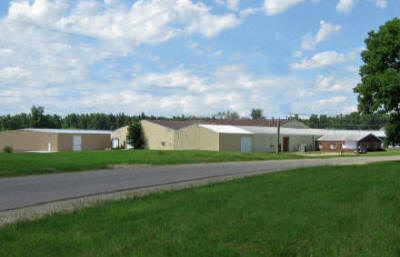 KASCO Abrasives is an integrated manufacturer and marketer of abrasive products for the industrial, construction, fabrication, and automotive markets. Visit the KASCO Abrasives home page page for a complete description of our products and service. Our products include:
Resin bonded abrasives for grinding and cutting
Coated abrasive discs and belts for surface finishing
Flap discs and wheels
Floor sanding & finishing products
Terrazzo finishing stones
Nonwoven surface conditioning (SCD) products
Diamond blades for construction
KOLTEC USA is a North American abrasive backup pad manufacturer using technology from the world renowned Koltec Technologein GmbH in Switzerland. We operate North America's most modern production facility at our Coldwater, Michigan location. Visit the Koltec USA home page for a complete product listing. We stock a large selection of backup pads and hand pads for abrasive discs and sheets, including:
PSA disc and DA pads
Hook & Loop

disc and DA pads
Pads for resin fiber sanding discs (RFD)
Nonwoven surface conditioning discs (SCD) pads
Hand pads for discs and sheets
Spindle pads
Holders for quick change discs
Pads for granite/marble diamond polishing discs
Hand Pads
Go to the Koltec USA home page.
Copyrighted 2018 - All rights reseved